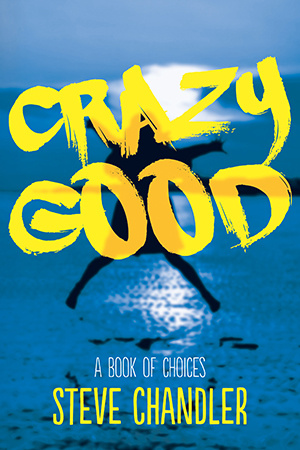 There's bad, there's good... And then there's CRAZY GOOD.
Steve Chandler's latest delivers a series of enlightening CHOICES we can make to have our lives soar FAR BEYOND anything we thought possible.
The hypnotized "I'm fine" life of "barely good enough" is revealed here to be thoroughly unnecessary - and easy to break free from.
The CHOICES Chandler gives us are clean, clear, simple to execute, and based on more than twenty years of training over thirty Fortune 500 companies and coaching hundreds of high-achieving individuals. This is Chandler at his best.
Choose NOW to create a life that's CRAZY GOOD.


Advanced Client Systems is SOLD OUT

The Advanced Client Systems program is the radically strengthened and upgraded version of the Coaching Prosperity School that has so many famous grads and has been training coaches in building prosperous practices since 2007.
It includes and transcends all the teachings and principles of the same Steve Chandler Coaching Prosperity School that has won rave reviews from such graduates as Michael Neill, Michelle Bauman, Rich Litvin, Stephen McGhee, Carolyn Freyer-Jones, Ron Wilder, Dusan Djukich and so many other of the world's best-known coaches.
This is a program in which people who already know how to coach come to learn systems…..systems for the acquisition and cultivation of clients, and the building of a prosperous coaching business.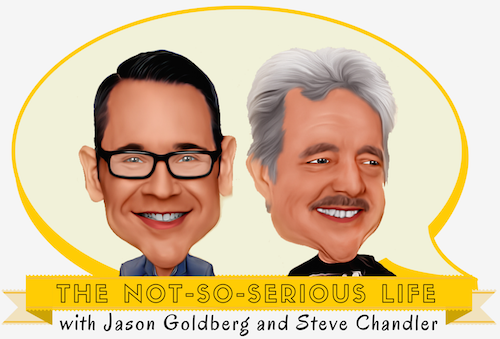 Friends,

I am very happy to announce a brand new daily video show I am doing with Jason Goldberg called The Not So Serious Life. Jason and I will answer viewers' questions on how to put creativity, fun and the spirit of play into our work and home life so that all our days can be successful and crazy good.

We also have all kinds of gifts and goodies for subscribers, and you'll get a short video episode daily, full of fun and unusual wisdom.......Jason is a very gifted life coach and comedic performer, and he and I are enjoying recording our first episodes....the Show itself launches August 10.....there is no charge to subscribe and receive our show.......

Just go here:

www.thenotsoseriouslife.com


Here's to the good life,

Steve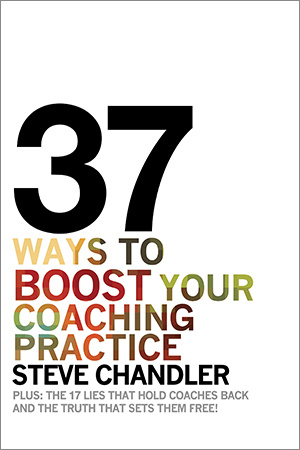 37 Ways to BOOST Your Coaching Practice
is now available on Amazon.com
Look for ways to touch the soul.
Remember what coaching's really about. It's about looking for ways to touch the soul, and having someone's life change.

Coaching simply can't be sold like other things are sold. And that turns out to be good news. Once you begin practicing true connection, you become successful.

In 37 Ways to BOOST Your Coaching Practice, Steve Chandler shows just what steps to take - and the 17 lies to avoid - to give your prospective clients a powerful experience of the work you do. Learn to fill your practice by moving beyond coaching-as-a-concept. Creating clients happens one coaching conversation at a time, one true connection at a time.
My E-Motivators motivational messages
Friends: My free E-Motivators motivational messages are now available for you! Subscribers will receive brand new messages from me up to three times a week, each and every week.
Subscriber benefits include:
1) My TIME WARRIOR audiobook (the first part):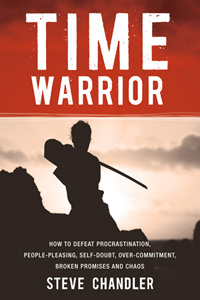 2) My prosperity-building new audio program, YOUR SOCIAL SELF VS. YOUR PROFESSIONAL SELF from my CREATING WEALTH Audio Series:
3) My audio program EXPECTATION VS. AGREEMENT from my CHOICES for a More Powerful YOU Audio Series: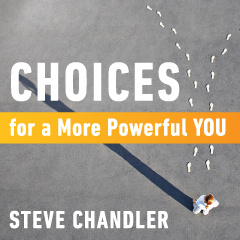 My E-Motivators messages are drawn from the words and thoughts I use to get myself and my coaching clients into ACTION.
Go HERE to subscribe.
On to prosperity,
Steve