Come learn HOW TO GET CLIENTS
This new school of mine is not a coaching school per se, even though you could say it was a radically upgraded 2.0 version of my extremely successful Coaching Prosperity School.
I say it's not a coaching school because in truth it's a client school… different focus, different result.
This is a program in which people who already know how to coach come to learn systems…..systems for the acquisition and cultivation of clients.
Steve Chandler
Do you have a wealth-producing system?
I learned from one of my favorite clients of all time (Microchip Technologies, and their president, Steve Sanghi) that every system in the world is perfect…..or, to put a finer point on it: every system is perfect for the result it gets.
Therefore: if you want a different result, put in a different system!
What is your system?
This is a learning process for coaches who want to shift the focus from themselves (and their worries and struggles) to clients (and the prosperity that flows when you serve them.)

So I am teaching the program I have always wanted to teach full out: Advanced Client Systems.

Twelve webinars to last you a lifetime
The heart and soul of this teaching was foreshadowed in How to Get Clients (I'll send you the eBook if you don't have it…just email me here: http://www.stevechandler.com/ContactUs.html), moved further along in Wealth Warrior and The Prosperous Coach. Read those three books, and the fundamental philosophy is yours.
But the Advanced Client Systems is a program created to move beyond philosophy and into actionable strategies, tactics, activities and, of course, systems.
Pedal to the metal! Participants receive a webinar every other week during the 6 month program. That's twelve (12) webinars to keep forever on how to expand your practice and establish your own reliable repeatable systems for client creation. I'll be answering questions, coaching people live, and interviewing guest coaches who have secrets of their own on how to build strong client-filled practices.
Those webinars alone, if listened to wisely, attentively and repeatedly, would
be worth your price of admission.
You'll be with me every morning!

To create a ridiculously influential connection to you, and to make sure this six months really embeds into your brain the quantum GROWTH of your practice, Steve will deliver a 10-Minute video talk to you every morning of the work week...

THIS WILL BE YOUR MORNING JOLT!

Make your coffee and sit down with Steve as he looks you in the eye talking from the cluttered charm of his home to give you the freshest CLIENT tip he can conjure every single morning for the full six months. No "seminar" or "workshop" has ever delivered this kind of sustained and ineradicable follow-up...... In this morning kick-start to your client-attracting day, Steve C. will answer questions you've sent in and deliver the kinds of rants and tips that only he can bring forth. Indelible magic for your day to feed on.

Yes you'll have three wonderful interactive inspiring and motivational LIVE weekends of work and fun, but haven't you noticed that inspiring weekends often fade a bit? Not in this Advanced Client program because Steve will be with you every morning, every working day, Monday through Friday; you'll start the day with a client-acquiring email tip as well as the VIDEO wealth-rant! Steve will MAKE certain that what you learned at the exciting, entertaining weekends will be retained and applied each and every day for an entire half-year of your professional life. If you can't be a Prosperous Coach after such a thorough indoctrination, then what can anyone say?

The LIVE seminars and workshops will change your professional life
Steve Chandler
The LIVE workshops will be in January (10, 11, 12), April (4, 5 and 6) and July (11,12 and 13). We'll workshop full days Friday and Saturday, and Sunday morning from 9 to 12:30. These will be highly interactive (sometimes entertaining!) challenging workshops where you and the most ambitious and talented coaches in the world learn first-hand how prosperous careers are built, one client at a time. The first weekend will be in Phoenix, and the next two in Los Angeles. (Venues will be announced shortly!)
In the Phoenix session you will MEET MY MENTOR THE MAGICAL MOTIVATOR Steve Hardison himself…as he does a rare live appearance to talk to you in ways you will NEVER FORGET!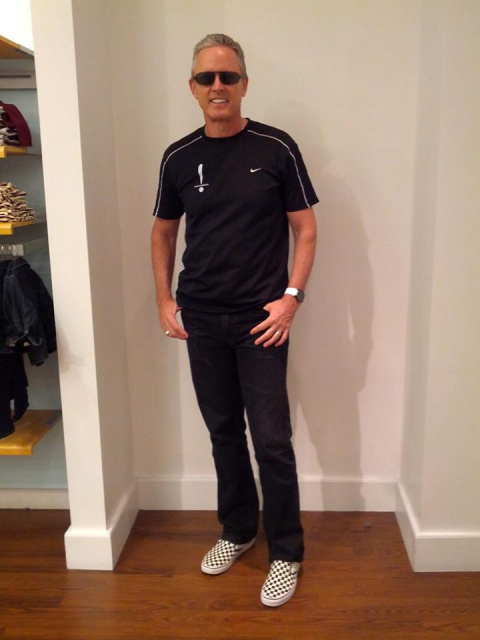 Steve Hardison
Best practices consulting EVERY WEEK
Our Peer Best Practices program will give you a chance to do a session each week by phone or Skype with another coach in the program. These are sessions in which you will be sharing your best practices….the systems that are working best to bring in clients.

You'll learn valuable, unforgettable lessons from each other. You'll notice the exciting fact that every coach in the world does this differently! That's good news because no matter whether you are an introvert or an extrovert or anything in between you'll discover THERE IS A SYSTEM FOR YOU that will work well and lead to prosperity.
Sign up now to receive THREE BONUSES
The MOMENT you register for this school, you will receive the FULL Steve Chandler audio collection..... every audio program he ever made...PLUS a LIVE conversation with STEVE on How to Use These Audios to Get Coaching Clients. But MORE than that, your membership in this school will put you on Steve's Audio VIP list so that you receive EVERY audio Steve makes for the next 5 years, immediately, straight from the studio, before anyone else gets them.

The THIRD bonus is that each Advanced Client Systems member will receive Steve's specially recorded HOW WOULD YOU BENEFIT FROM HIRING A COACH? This is an audio you will send to every prospective client you interact with....in this audio Steve makes the case for coaching as it has never been made before. You'll receive this audio, along with instructions on how to use it, January 10th in Scottsdale, Arizona at the first meeting of coaches.
SIGN UP NOW:
Single payment: $8,900 (Save $1,100)
Or four installment payments: $2,500 each
------------------------------------------------------------------


And Paypal offers a third payment option called Bill Me Later for those who qualify:
COACHES LEARN TO BUILD GREAT PRACTICES…..

Steve is a master. He's way more than a coach and what he does is much more than coaching. He can dial in to what you are working on and provide strategic, highly leveraged next actions and support almost instantly. 10 minutes on the phone with Steve Chandler is more effective, more valuable, AND more fun than two hours with most people face-to-face.
~ CAROLYN FREYER-JONES
Vice President of Admissions, University of Santa Monica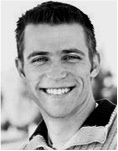 As a coach, it has been difficult to find a truly genuine and predictable approach to selling my services. I've maintained a 6-figure practice the past few years, but, until Steve's course in Coaching Prosperity, the genuine arrival of new clients has been a mystery to me.I spent hours of time and thousands of dollars to "GET CLIENTS NOW," and learn the latest and greatest from all the books, marketing boot camps, and seminars only to find more spins on that ancient and inauthentic practice of Guerilla Marketing. I'm not against these techniques, they have produced great results for my own companies and my clients, but, coaching is a bit different.Great coaches lose power when they fake it or try to "play the odds" with all the flyers, brochures, advertisements, and tricks. It's not carpet cleaning we are selling. We're not selling a piece of furniture, or changing appearances; we are changing lives.THANK YOU for your training and your guidance during the first 2 days of the school. You have helped me establish a truly authentic and predictable approach to filling my practice. When I applied just two things you shared on the FIRST DAY of the Coaching School - it brought in $9,000 in new business in less than 5 days…and the referrals continue to show up.
~ JUSTIN ROHNER
Unlocking Potential
www.JustinRohner.com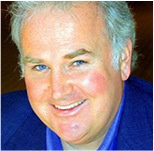 "I've had my coaching business for nearly 18 years. For at least 12 of those, I've dreamed of having a full practice. I've dreamed of having a waiting list. A waiting list of one would be enough.I'm a successful coach, so I've been busy with lots of clients for years. Yet I've never felt like I was close to declaring a BINGO…hold your cards…this business is full!!!I attended Steve's Coaching Prosperity School about five weeks ago. In that time, I've added six new clients and have four others likely to start soon.The thing is, I don't have room for all four. I have room for two. By the end of this week I'll probably be full. It's crazy. I did it. Thanks Steve!"
~ JIM EARLEY
Trailblazer Coaching
www.TrailblazerCoaching.com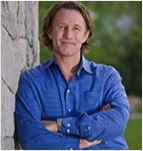 "Steve Chandler's coaching school is the most powerful thing I have done for my business in over 10 years. My prior mid six figure income is now skyrocketing and at the same time I am enjoying more peace and calm in my daily business. I actually took off two days last week. This is how I imagined my consulting and coaching practice could be. Chandler's six month school is both practical and magical. If you are fortunate enough to attend this class…just do it. Don't let your reasons stop you. It would be like having a winning lottery ticket in your hand and then not scratching off the winning numbers to cash it in. I highly recommend you enroll in this class and move your business to 7 figures."
~ STEPHEN McGHEE, Leadership Coach and author of Learning to Believe the Unbelievable
www.MiracleLeader.com
"When I heard about this weekend, I was both excited and a bit skeptical. I hold Steve in the highest regard, and at the same time I was silently like "$9K for 4 days – are you kidding?" I wasn't sure he'd even fill the class. Oops. My bad. :-) The class filled quickly, and he had to turn a lot of people away. And everyone I talked to felt it was an absolute home run.For me, it was life changing. I very well may have received $100K in value in just two days, and everyone I talked to felt it was a home run. We'll see what happens over the next six months…I set the commitment to double my income, and the intention to increasing it by even more."Steve holds a beautiful presence, and he is hilarious. Laughter and joy are very high vibrations, and it was a very joyful weekend. Plus, by enrolling some exceptional people in the group, the group energy fed on itself. If you do teach classes, please note that you don't have to hold all the energy yourself! For example, I love the energy of this group, and your commitment to yourselves and to each other. Much of the value of our class – and of Steve's class – comes from the energy field we create together. Then to top it off, Steve Hardison (Chandler's coach, who charges $150K/year and is one of the top coaches in the world) made a surprise appearance on Saturday afternoon, and took things up another 3-4 octaves. We went into the weekend as strangers and competitors, and we came out as spiritual family."
~ BRIAN WHETTEN, Ph.D., M.A.
Life and Executive Coach
www.corecoaching.org

"The power of being in a Coaching School is truly dynamic, for all those participating. Being in one led by Steve Chandler, is priceless. Not only that, I've gained MORE in the ongoing, weekly accountability process than pretty much all the books on my shelf… COMBINED. Oh, and don't be at all surprised if you make fabulous new friendships and strike up creative new business relationships with your fellow attendees… I have!"
~ RAJA C. HIREKER
Marketing & Life Change Coach
www.RajaHireker.com
"Steve's impact on my life has been nothing short of life changing. He embodies empowerment, forward momentum and absolute ownership of your life and the results you are seeing. After reading everything he has published, I spent three days with him -face to face- in January of 2008. By May of the same year, I had already increased my income 10X. I am now thrilled to be a part of his Coaching Prosperity School and have, after just three weeks had (again) tremendous breakthroughs in my coaching and speaking practice. The first two days with the Coaching Prosperity Mastermind group were phenomenal, but when combined with the weekly accountability to the group and Steve's gentle leadership, I am reminded daily that all things are possible!"
~ MICHELLE PIPPIN
www.womenwhowow.com
"The curriculum is condensed, powerful and effective as a learning curve. The Coaches Prosperity School is exactly that, coaching for mastery and bringing each coach who enrolled to their true mastery. In the coaches school, Steve brought all the other coaches to their true compass heading. The brilliance, intimacy, energy, and life passion which were created during those two days was an awesome phenomenon to behold. The good part is that each coach has now set intentions and goals, and is taking full responsibility to double their income."Steve didn't just hit one out of the ballpark this time; he knocked the stadium over with this teaching! Don't hesitate or worry about finding the money – enroll in this powerful learning experience"
~ MICHAEL SCHANTZ
Author of 75 Principles of Conscious Leadership
"Steve Chandler's Coaching School is all at once remarkable and revealing, ambitious and provocative. In the first two days of live coaching I experienced and received more useful knowledge and guidance than I have (ever) received in YEARS of attending other success and practice-building seminars — YES! It is that profound.The interaction among students and teacher was absolutely astonishing. Two weeks after returning from the opening workshop I created an additional $3,200 in income as a direct result of a technique I learned from Steve."
~ SCOTT YOUNG
Scott Young Design Consulting
Charlotte, NC
"Steve Chandler is more than a great teacher, coach and mentor. He is an inspired and inspiring human being. Because of the school — and my "classmates" — my life and work are changing in amazing ways."
~ RUTH THOMPSON
Leadership Coaching and Communications
Washington, DC
"Steve Chandler is an amazing, no nonsense, straight-forward coach who motivates your soul into action. He has inspired me to personal breakthroughs that will allow me to transform my professional and personal life to a higher level. I now have the courage and confidence to create my own destiny and not hide behind my fears."
~ PAM NECKAR
Project Coach
Steve Chandler